About Us

Meskalila
Meskalila (Nunzia Coppola) was born in Naples, July 15, 1949, to 19.30 with the Sun in Cancer, Moon in Pisces and Ascendant in Capricorn (according to the tropical zodiac), as you can see from the chart below.

Jayavidya
The Association pursues its goals through astrology, Pedagogy, the Gestalt Counselling, Naturopathy, all Disciplines and the Arts, Western and Eastern Europe, forming the individual, promote the process of education to the future.

Astravidya
Meskalila (Nunzia Coppola) has designed its system of astrology in Bengal in 1979, after several years of systematic studies and experiences first hand. Then, he had not yet decided to name it that way.

Collaborations
for French: Noëlle Jorio
for the secretariat: Lucia Gangheri
International

Disclaimer
It reminds visitors that this is a site promotion cultural and does not provide any form of advice.
According to the Law March 7, 2001, No 62 states that this site is updated at irregular intervals, so do not fall in the category of "information periodically.
MESSAGES JAYAVIDYA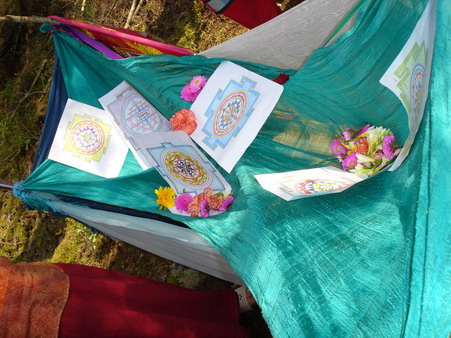 C.I.D.A. AND JAYAVIDYA CULTURAL ASSOCIATION
4th INTERNATIONAL CONGRESS OF ASTROLOGY
2011  EDITION
SACRED IN HEAVENS AND SACRED ON EARTH
SATURDAY 21st July and SUNDAY 22nd July, 9:00/20:00
Sala della Vaccara, Palazzo Dei Priori,  Piazza 4 Novembre,  06123 Perugia
SPONSORSHIP: MUNICIPALITY OF PERUGIA
MISSION: to diffuse astrology as a tool for awareness and training for the future empowerment; to promote intercultural and astrological pluralism, by assessing the different methodologies (ancient and modern) as precious and different jewels placed in the same treasure chest: the celestial vault.
SPEAKERS IN ALPHABETICAL ORDER
SCHEDULE
OPENING RITUAL WITH TURTLE HEART: THE SACRED CEREMONY "SEEKING LIFE WITH TRIBAL SONGS AND EAGLE FEATHER TOUCHING"
SATURDAY MORNING

SUNDAY MORNING

9:30 - TURTLE HEART – Amerindian shamanism

Seeking life with tribal songs and Eagle feather touching

9:30 - LUCIA BELLIZIA– Classical Astrology

Perì toû idíou daímonos

10:30 - JAYAVIDYAINTERNATIONAL AWARD 2012

Award to Deborah Houlding and Dante Valente

10: 30 - NUNZIA COPPOLA (MESKALILA) – Karmic astrology

Graha, Upaya and Mahāvidyā: planets, remedies and protecting Goddesses

11:00 - DANTE VALENTE – Experimental Astrology

The personal index cycle

Short interval

12: 00 - DEBORAH HOULDING –

Classical Astrology

The caliph's dream

11: 45 - DEBORAH HOULDING – Horary Astrology

Lilly's own horary

12:40 - BREAK FOR LUNCH

SATURDAY AFTERNOON

13:00 - BREAK FOR LUNCH

SUNDAY AFTERNOON

15:30 - PAOLO CRIMALDI – Karmic and Psychological Astrology

Saturn and Chiron: trials that make wise and help discovering the sacred in us.

15: 30 - TURTLE HEART –  Amerindian shamanism

The Sky Gate Is Open-Using lunations and planetary degrees in Amerindian Ceremonies

16:30 - LIANELLA LIVALDI LUAN – Psychological Astrology

The soul project

16: 30 - LUCIA GANGHERI – Artistic wiew

Mithra, the Sun and the search for light.

17: 30 - ROSELLA POLDI –Morpurghian Astrology

Lisa Morpurgo, the dream and the sacred.

17: 30 - TANIA DANIELS –Traditional Astrology

Picatrix and the heavenly garden